Discover

the

science

behind the

Zona Plus
Zona Plus
A science first discovered by the U.S. Air-Force, now in the palm of your hands.
The accidental discovery that started it all
Our story actually began in the US military, as strange as that might seem. The research was first conducted while trying to solve a completely different problem for the U.S. Air Force.

The Backstory: Upon deployment of its first F-16 fighter jets, the Air Force found that many of its fighter pilots were experiencing incidents of g-force blackout: a condition that causes temporary vision loss. This type of aircraft turns very quickly, putting greater g-force on the pilot, and thus putting him in danger. To find a solution, the Air Force commissioned Dr. Ronald L. Wiley, a respected cardiopulmonary physiologist, to research the problem and, hopefully, find a solution.

Multiple experiments were conducted, and countless hypotheses disproved, but one particular experiment yielded some unexpected data. As part of one of his experiments, Dr. Wiley had pilots grab a steel rod as hard as they could while experiencing g-force under flight conditions.
While poring over the subsequent data, Dr. Wiley became intrigued by the health histories of two particular pilots, each who were considered "pre-hypertensive" prior to his battery of experiments, yet were back to normal levels at the completion of the experiments. Believing there must have been a link somewhere in his research, he made it his life's goal to find the link.

After years of research, Dr. Wiley drew a correlation between the steel rod and the reduction he had measured. The grip, he determined, simulated an isometric exercise. Over time, and after much trial and error, Dr. Wiley developed the computer-controlled handgrip exercise device that we now affectionately call the Zona Plus! The Zona Plus uses biofeedback to design personalized exercise sessions, customized for each user, by calibrating to what we call "maximum voluntary contraction." Each session is unique. Each session is effective. And each session is conducted with the user in mind.
Read More
An entire isometric exercise session in just 12 minutes
What is Isometric exercise and why do I need it?
"Isometric" is the Latin word literally meaning "equal measurement." As this relates to exercise, isometric exercise is the type of muscle contraction in which the muscle is tensed and working, but not actively shortening or lengthening (with no joint movement).

Comparatively, concentric contractions are the type of contractions in which a muscle, or muscle group, is shortening (such as the abdominal muscles during a sit up) and eccentric contractions are the type of contractions in which a muscle, or muscle group, is lengthening (such as in the relaxation of the sit up motion).

While all forms of exercise provide benefits, isometric exercise is unique in the benefits it provides. Isometric exercise is also ideal for people who suffer from chronic joint pain.
Cardiovascular Health
Decades of research link isometric exercise to improved cardiac autonomic and muscle vasodilatory responses. *
Constant Muscle Tension
The most important variable in strength training isn't load, or reps — it's how much time under tension you can cram into a workout.
Increased Nitric Oxide
Isometric contraction induces the Ca2+-independent activation of the endothelial nitric oxide synthase.
Doctors are amazed at what the Zona Plus can do
"As a Physician who has experienced great results with the Zona Plus, I would not hesitate to recommend it to anyone."
Dr. David Kyle
GENERAL PHYSICIAN
Use your body's own physiology to help you reach your health goals
The Zona Plus uses a series of complex algorithms to read your body's daily potential and adjust each day's exercise to match. Using your own strength, the Zona Plus guides the user through each session using visual and auditory cues to make it easy and stress free.
Discover The Zona Plus
The Zona Plus is featured on the leading caregiver resource
"This type of exercise may help improve the function of blood vessels, thereby allowing blood to flow easier and with less pressure. One device that takes advantage of this effect is Zona Plus. This handheld device calibrates the strength of your grip, then guides you to a proper grip tension for two, two-minute bouts of continuous gripping on alternating hands. The sessions are performed five times a week."
Read Full Article
The Zona Plus Series 3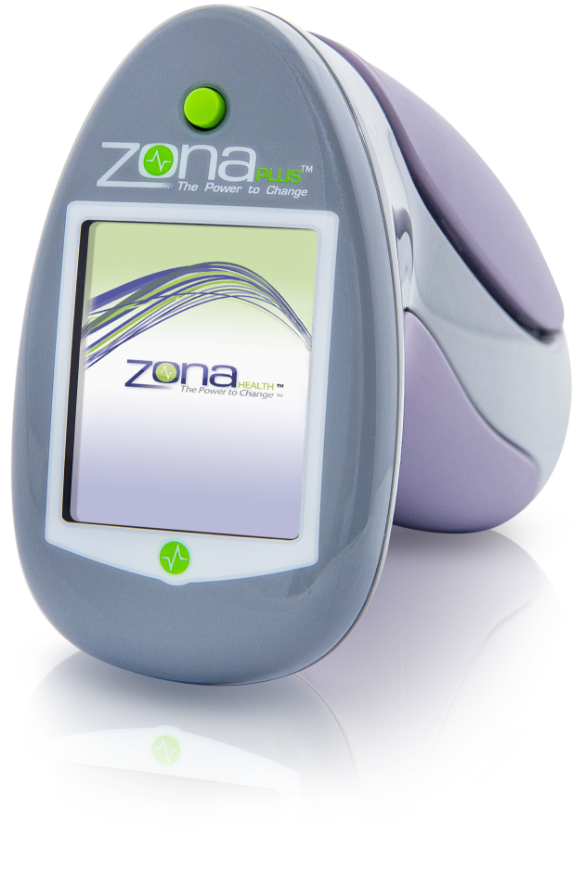 As low as
$57/Month
Buy now and pay later with
Or a one-time payment of $599.99
Includes: • Zona Plus Series 3 Device • Carrying Case • A/C Charger • 2 Lifetime Memberships to My Zona Health • Personal Heart Health Coach • 1 Year Zona Plus Warranty.
Try Risk-Free for 90 Days
Includes: • Zona Plus Series 3 Device • Carrying Case • A/C Charger • 2 Lifetime Memberships to My Zona Health • Personal Heart Health Coach • 1 Year Zona Plus Warranty.
Heart Health Bundle Special Offer!
Everything you need to optimize your results
Order now get $100 OFF! plus a FREE Nitric Oxide supplement.
Zona Plus Series 3 Device - $599.99 $499.99
A&D Blood Pressure Monitor - $79.99
MAG500 Magnesium Supplement - $39.97
NITRIC BOOST Nitric Oxide Supplement - $59.97 FREE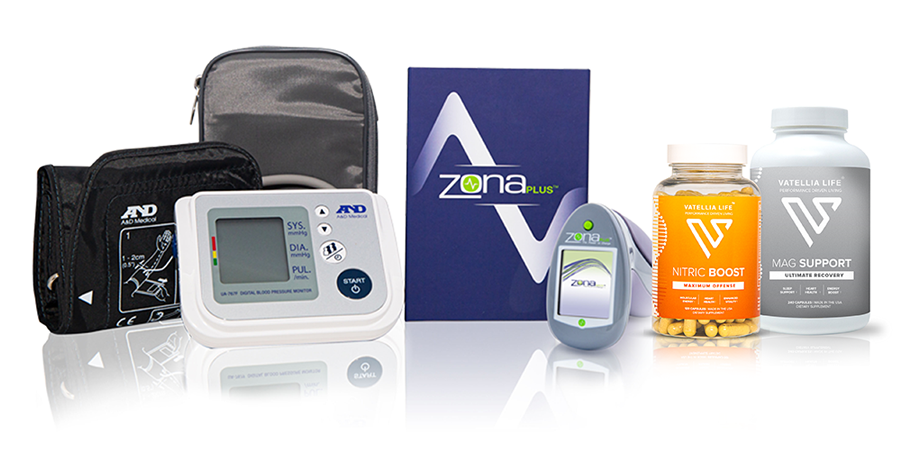 As low as
$69/Month
Buy now and pay later with
Or a one-time payment of $619.95
Try Risk-Free for 90 Days